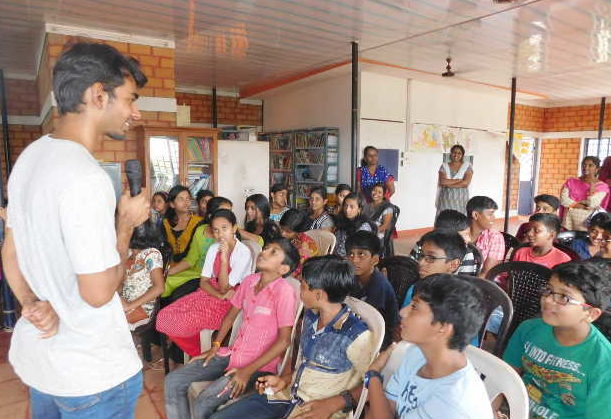 Alumnus, P.R. Ananthakrishnan, answers the Upper Primary children's many questions about computer chips, the uses of artificial intelligence and robotics.
Sri Adwayananda Public School (English Medium)
The aim of the school is to put into practice an
educational approach that was inspired
by the great Sage Sri Adwayananda
(Sri K. Padmanabha Menon). Located in Malakkara,
Kerala, India, Sri Adwayananda Public School is a
private, non-sectarian, English-medium school
conducting classes from kindergarten through
twelfth standard on three separate but nearby
campuses.